The Comprehensive
Dental Continuum
---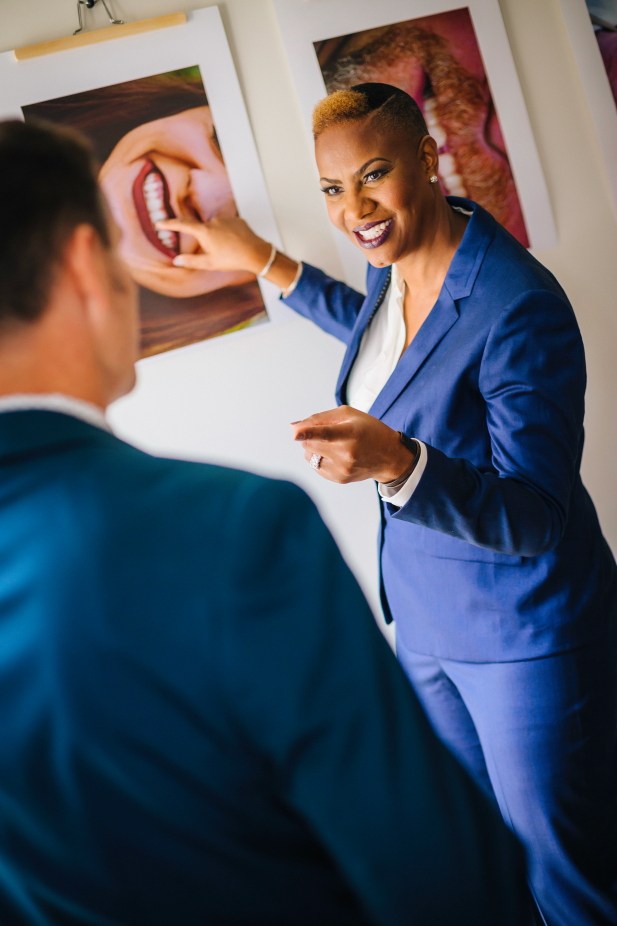 ---
The mouth is the
gateway to the body.
---

---
The Comprehensive Dental Continuum is committed to partnering with you toward the achievement of your goals and stated objectives for your dental practice.
Our in-office practice assessment provides feedback and insight into the current state of your practice in regard to the key concepts addressed in the 8 Point Practice Assessment©. This assessment identifies both strengths and weaknesses in the practice.
The Comprehensive Dental Continuum offers customized coaching plans to assist dentists in moving their practices to the next level.
---
---
8 Point Practice Assessment©
---
---
Connector.

Public Perception

How your practice is perceived is critical to attracting and maintaining patients who are committed to achieving optimal wellness and are willing to invest in that process.

Connector.

Quality of Relationships

Healthy, communicative relationships between physicians, patients, and office personnel form the basis for substantial growth and development.

Connector.

Information Processing

Efficient gathering and effective use of patient information is a necessary tool for selling products and services and ensuring that patients receive the best treatment available.

Connector.

Patient Education

Empowering patients to make informed decisions about their health improves treatment selection and outcomes.
Connector.

Value creation

Quality of life enhancement for your patients is a value-added proposition for both your staff and your patients.

Connector.

Case Development

Effective use of available systems and processes in treatment plan development saves time, improves treatment outcomes, and contributes to gains in revenue.

Connector.

Case Presentation

Presenting treatment plans in a way that helps patients understand the diagnosis and the efficacy and importance of corresponding treatment promotes patient buy-in.

Connector.

Case Execution

It is imperative that physicians stay abreast of current trends in dentistry and maintain a level of proficiency commensurate with excellence in the delivery of service that reflects positively on the field of dentistry and adequately meets and often surpasses patient needs.
Learn in your own practice at your own pace.

Or, train in Dr. Glasper's practice or agency.
---
Workshops customized to your specific needs on your timetable.
Also available: Phone consulting for immediate, short-term consulting needs.
---
Complimentary Consultation
---
Learn how Dr. Glasper can help you improve the health of your patients and your practice.
Contact Us